Multi Layer Steel (MLS)
The Cometic MLS gasket is comprised of three to five layers of stainless steel. Cometic uses stainless steel for increased strength, its ability to rebound and resist corrosion. The outer layers of the gasket are embossed and coated on both sides with a Viton rubber material designed to meet the demands of a variety of harsh sealing environments, load conditions and surface finishes. The Viton coating is heat resistant to 250°C or 482°F.
The center or shim layer of the gasket is comprised of an uncoated stainless steel layer, which can be varied to accommodate multiple thickness requirements. The MLS gasket is ideal for any kind of head and block combination. By design, the MLS gasket promotes an even torque load across the sealing surface allowing for measurable reduced bore distortion.
---
Available Thicknesses
.027″

.030″

.036″

.040″

.045″

.051″

.060″

.066″

.070″

.075″

.080″

.086″

.092″

.098″

.120″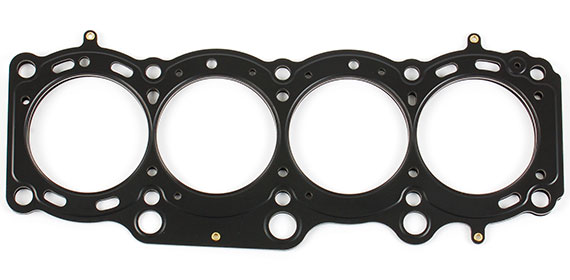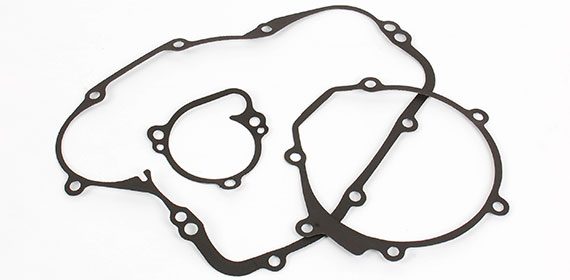 Aluminum Foamette Material (AFM)
AFM is a chemically blown, compounded nitrile synthetic rubber bonded to an aluminum core with temperature resistance of over 250°F. AFM material has an 85 percent recovery while maintaining strong torque retention. AFM does not require gasket sealers or re-tightening.
---
Available Thicknesses
CFM-20
A stainless steel core with reinforced fiber facing is ideal for head gaskets, allowing heat to be drawn evenly across the gasket surface while providing maximum sealing characteristics when exposed to coolants and oils.
---
Available Thicknesses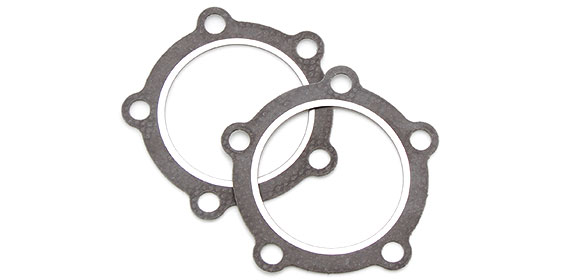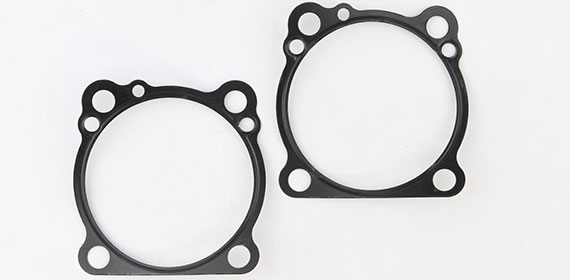 Spring Steel
A stainless steel core with a .001″ thick coating of viton rubber on both sides
---
Available Thicknesses
Aramid Fiber
A premium high temperature, high-density, creep-resistant material that requires no re-torquing and is fuel resistant. All Cometic fiber materials are asbestos free and require no additional sealants.
---
Available Thicknesses
.012″

.015″

.020″

.039″

.047″

.060″

.094″

.125″

.188″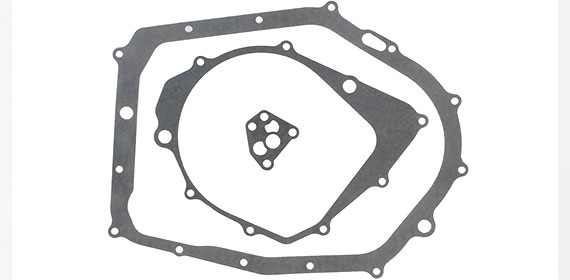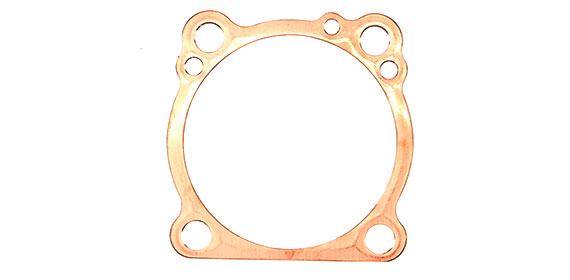 Copper (Dead Soft)
---
Available Thicknesses
.005″

.010″

.016″

.020″

.027″

.032″

.043″

.050″

.063″

.080″

.094″
Armor Clad
Ideal for exhaust gasket applications. Can withstand temperatures up to 2000°F. Compressable to seal in less than perfect sealing surfaces.
---
Available Thicknesses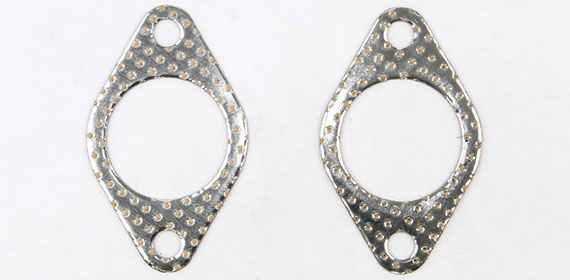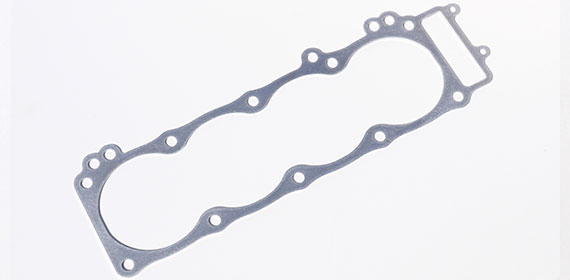 Aluminum
Solid material ideal for spacers and shims.
Available Thicknesses
.010″

.016″

.020″

.025″

.032″

.040″

.050″

.063″

.080″

.100″

.125″

.188″

.250″

.313″

.375″

.500″